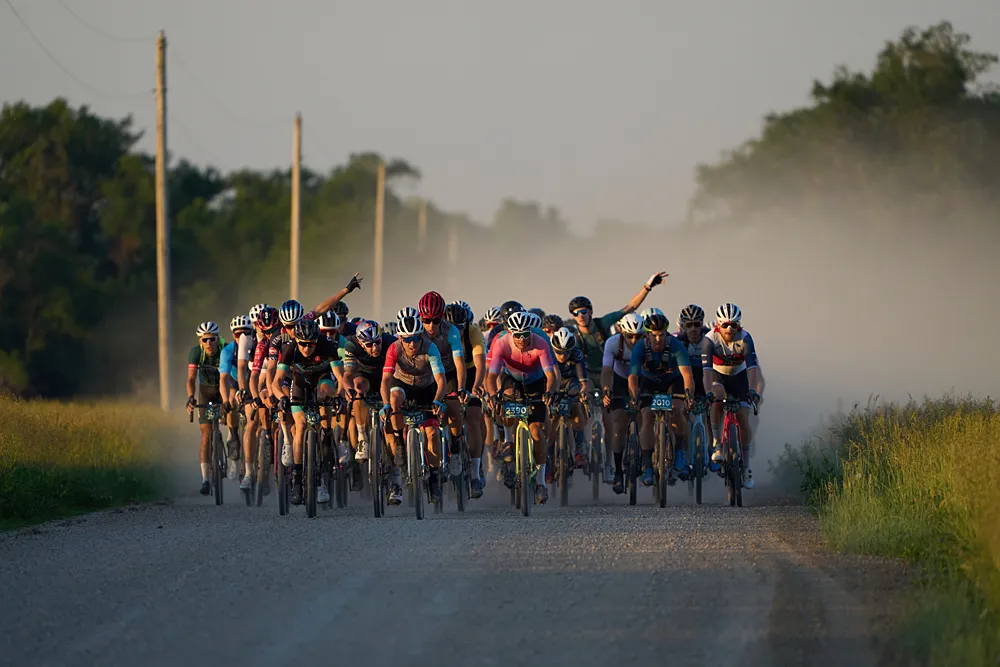 A friend of cyclocross racer Caroline Mani asked her why she was riding her first Unbound Gravel 200 race this weekend, knowing the five-time French champion usually competed in the winter in the much shorter cyclocross calendar, where events are 50 minutes, not 10 hours. When Mani explained that the event is popular and good for sponsorship, her friend was not convinced, asking, 'Would you ask a sprinter runner to become a marathon runner?'
Mani still has a lot of explaining to do, as do a dozen or so cyclocross specialists who are competing in the Unbound Gravel 100 or 200 this year. Most of them are in Emporia, Kansas for the longer event because it is part of the Life Time Grand Prix. Invitations were sent, and the challenge was accepted.
Among the field in the 200 are Pan-American cyclocross champions Raylyn Nuss and Eric Brunner, US cyclocross single speed champion and runner-up, respectively, Kerry Werner and Tobin Ortenblad, perennial US mainstays Rebecca Fahringer and Crystal Anthony as well as Mani. Three-time Canadian 'cross champion Maghalie Rochette made the trip to Emporia, but has pulled out of a start due to a lingering back injury.
"Cyclocross, it seems there's just less money in it. So if you're a bike racer, and you want to make a living being a bike racer, you got to chase where the money is, at the moment that is with gravel, and with a lot of this endurance, off-road event stuff," Amanda Nauman told Cyclingnews. She made a name in cyclocross including three top 10s between 2016 and 2019 at the national championships but has since gone fully for gravel.
Nauman is an Unbound Gravel legend, having won the 200 twice, finished second in the XL 350 and is an official member of the Gravel Grail, also known as the 1,000-mile club, but is racing the Unbound 100 this time out.
"Cyclocross racers are just inherently bike racers and they want to make a living doing it. Ten years ago it was cyclocross. I think that everything is cyclical - it'll eventually come back and cyclocross racers can make a living just being 'cross racers again."